Pacific International website
We created a website for Pacific International that aimed to capture their unique approach to executive recruitment, emphasising a personal touch.
During the initial design phase, we conducted research on other recruitment sites and found a common lack of personalisation. These sites often lacked real staff photography, giving off an impersonal and faceless impression.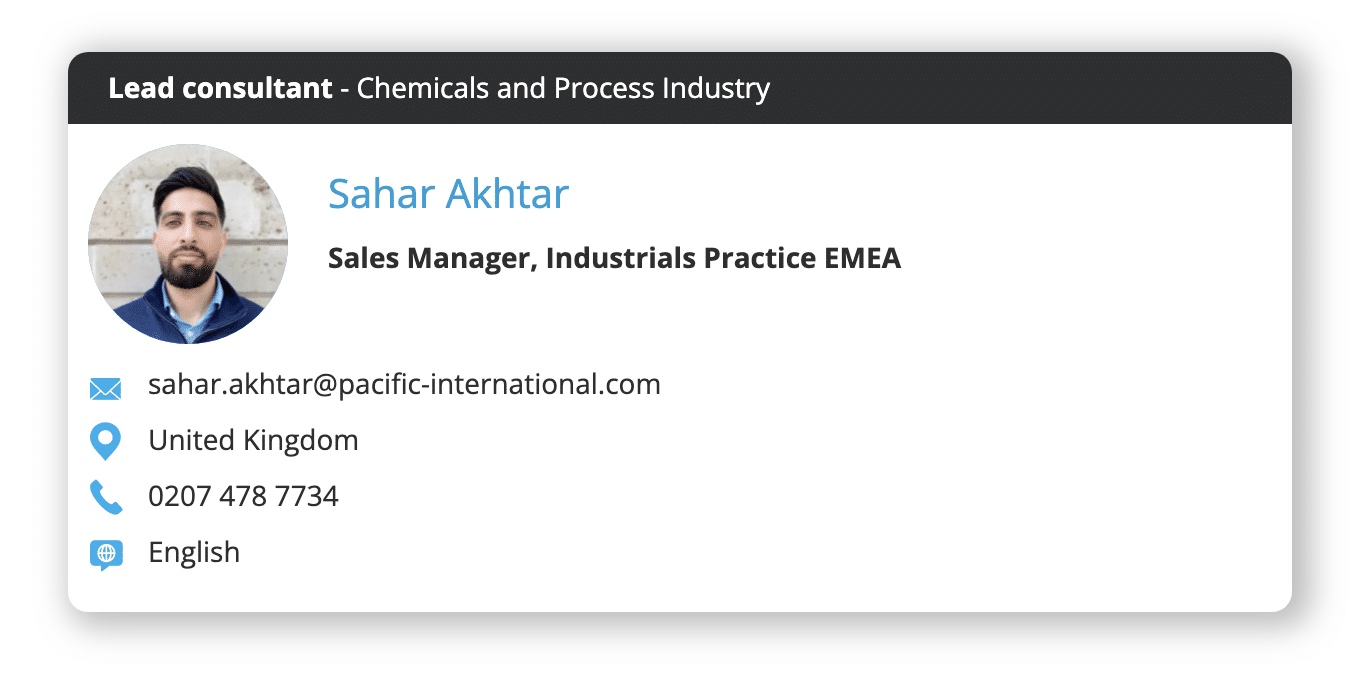 Pacific International occupies a distinct position in the recruitment sector, not too large nor too small. This allowed them to prioritise a more personal approach to recruitment. As a result, we took the opportunity to prominently feature photographs of their experts at every stage of contact.
Ensuring clients could easily find suitable experts in their specific fields was a key aspect of the website's functionality. Through intuitive navigation and highlighting a lead expert for each industry sector, we facilitated direct access to the appropriate professional for the clients.
Furthermore, we showcased a range of Case Studies covering diverse industry sectors, demonstrating Pacific International's successful track record in executive placements.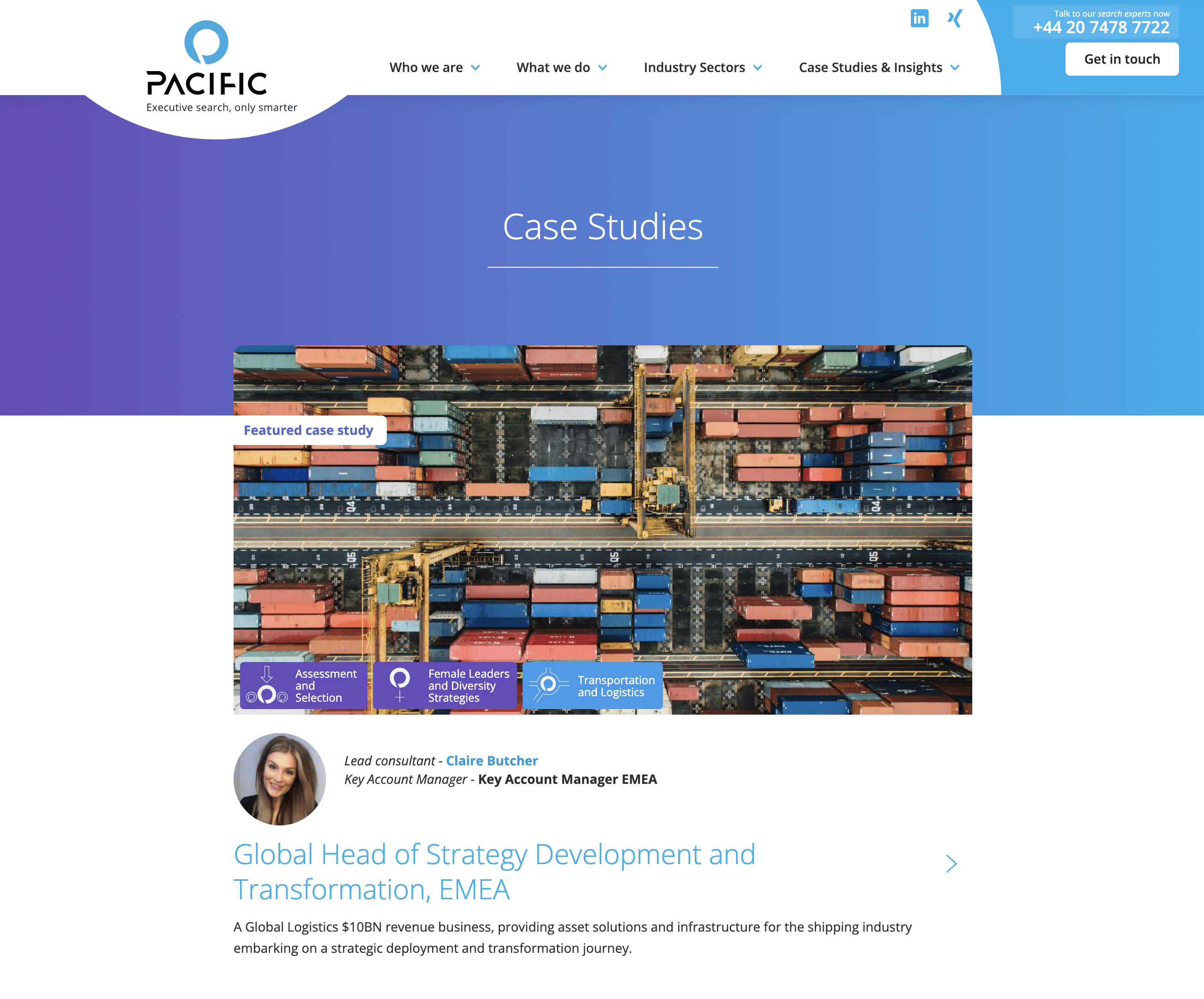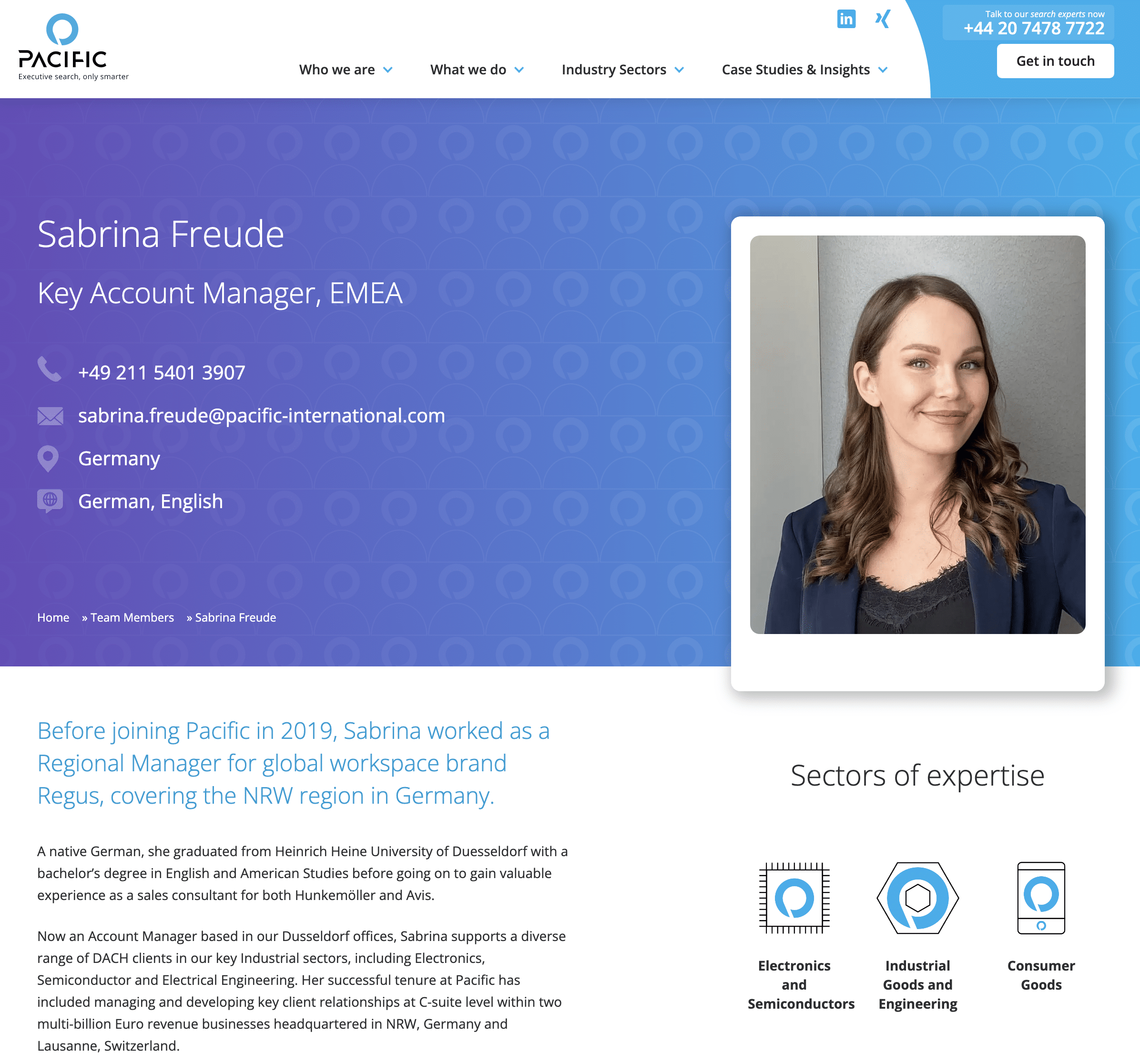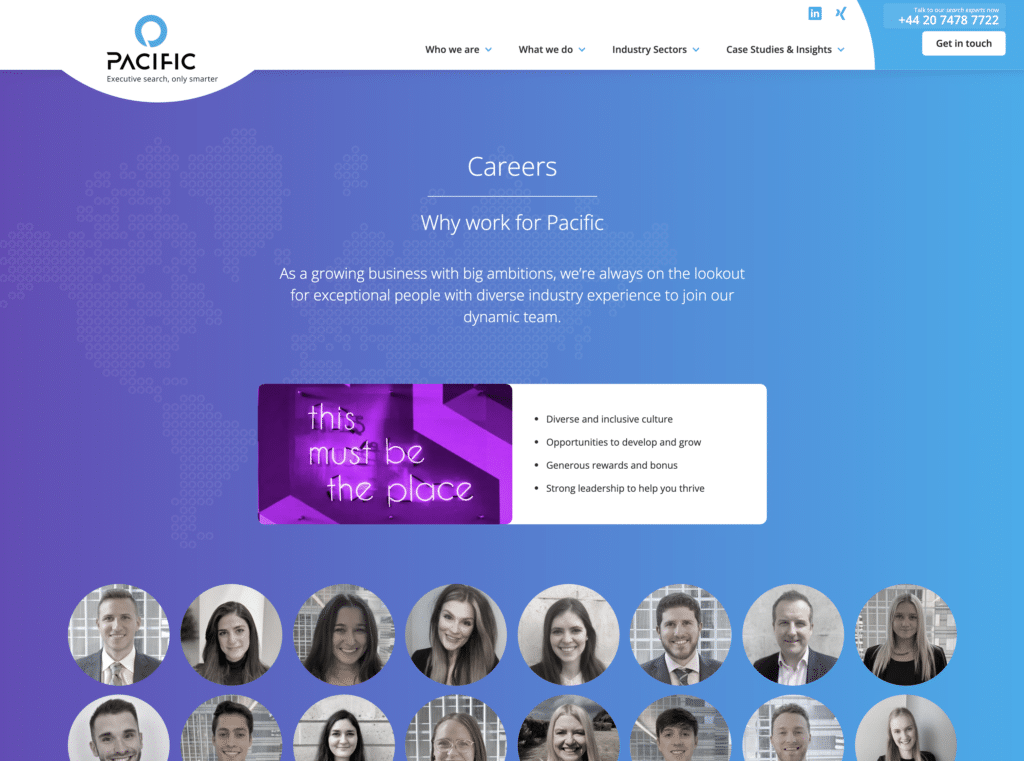 Visit website