Pacific International website
We delivered a website for Pacific International that needed a clear proposition that reflected their unique and personal touch to executive recruitment.
While researching recruitment sites early on during our design phase, we noticed that other recruitment sites lacked the personal touch. They often featured little or no photography showing real staff members that portrayed the company as impersonal and faceless.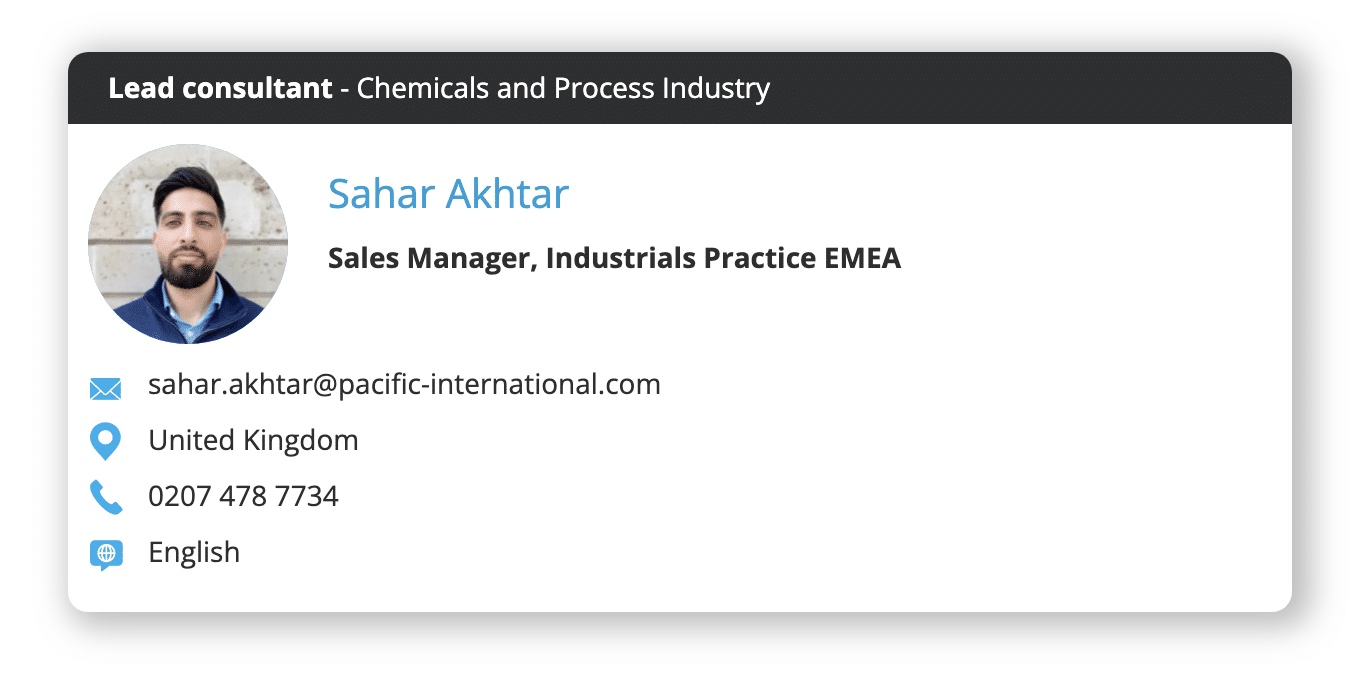 Whilst not being too large, nor too small, Pacific International holds a unique place in the recruitment sector. This makes it possible for them to have a more personal touch towards recruitment. This provided us with the opportunity to feature a photograph of all experts, upfront at all stages of contact.
Making it easy for clients to find a suitable expert in their distinct field was crucial to how the site worked. By designing simple navigation and featuring a single lead expert in all industry sectors, we could place the appropriate expert directly in front of the client.
Finally, with a wealth of Case Studies covering a variety of industry sectors, we demonstrate how Pacific international successfully places its executives.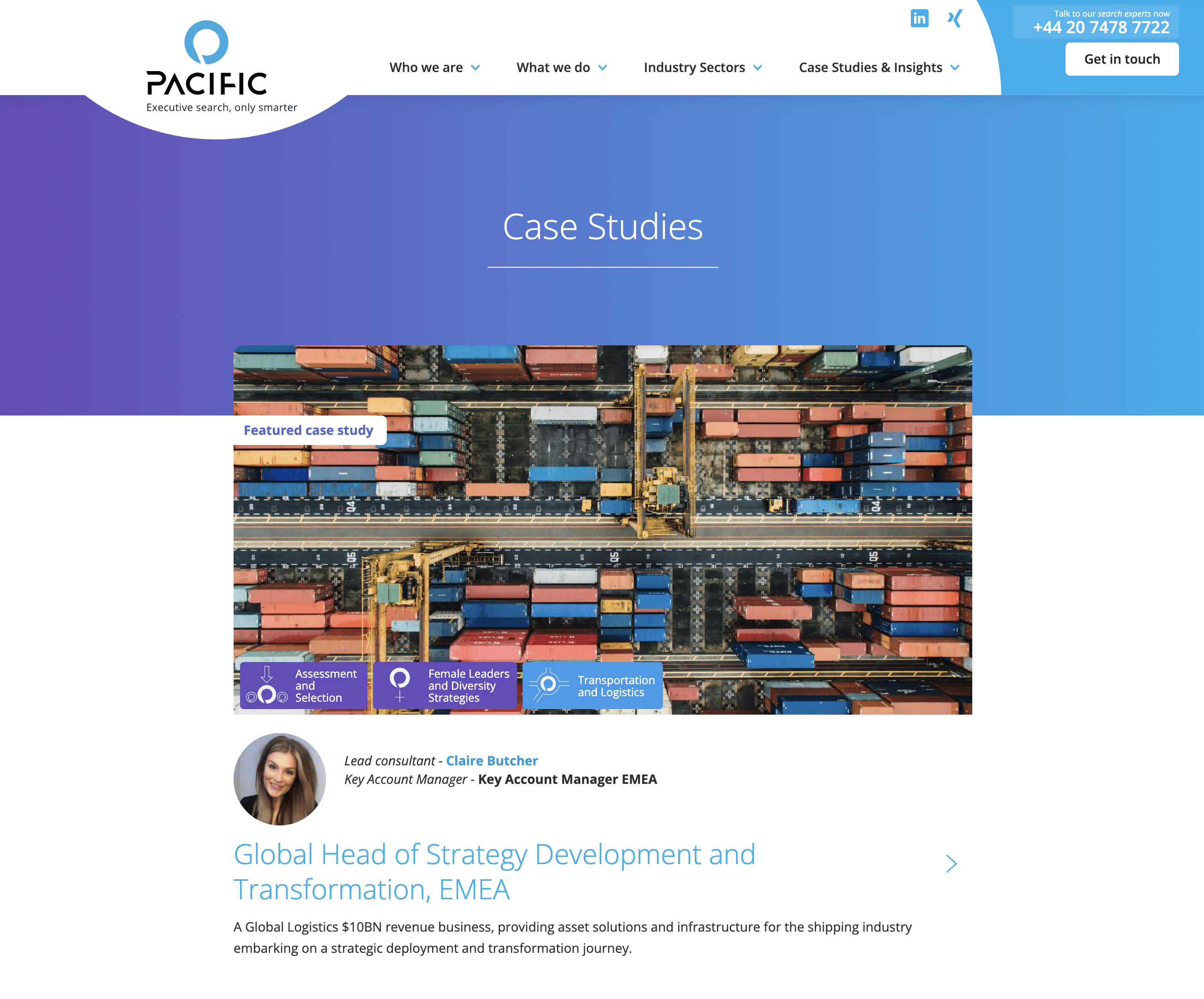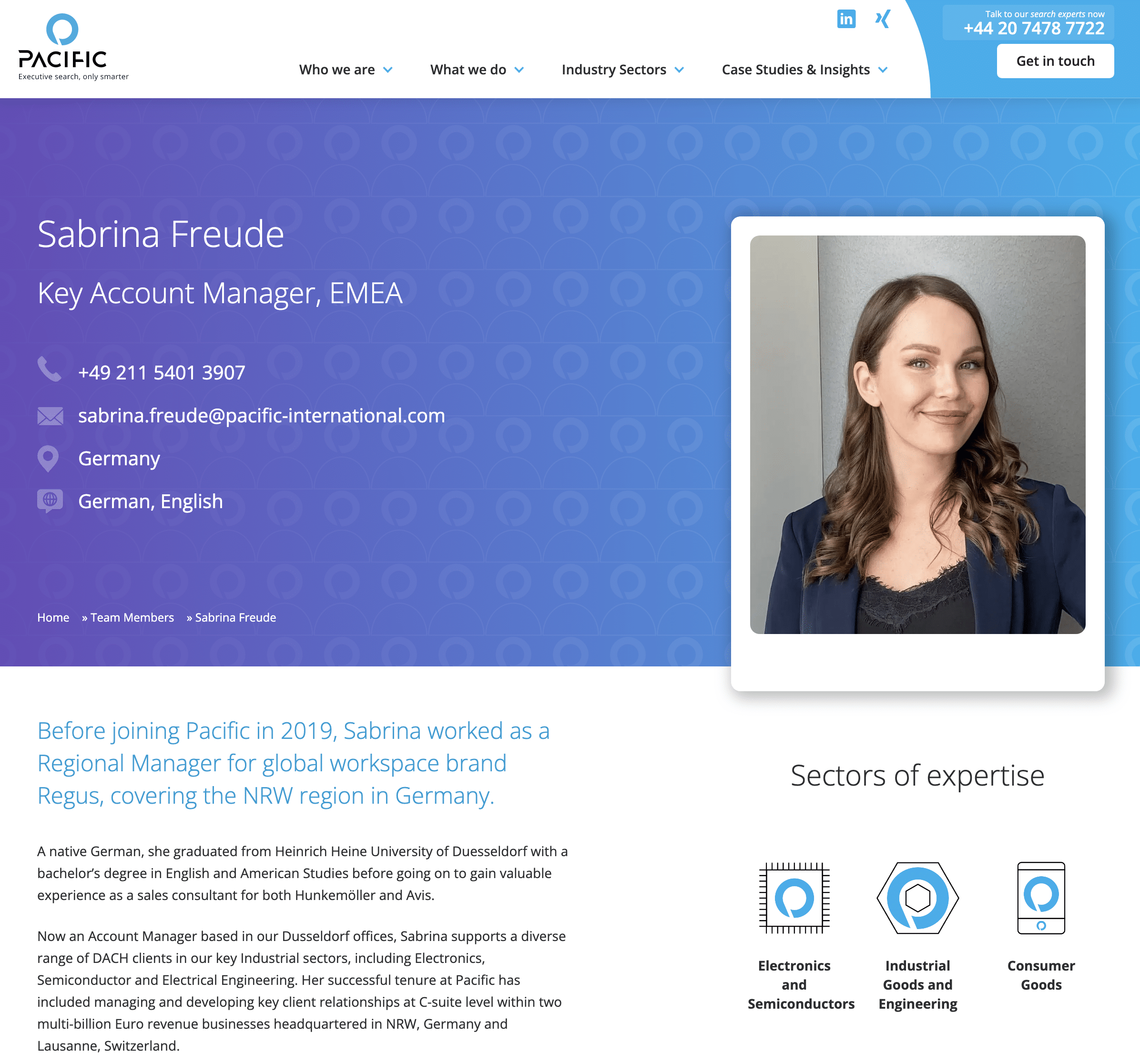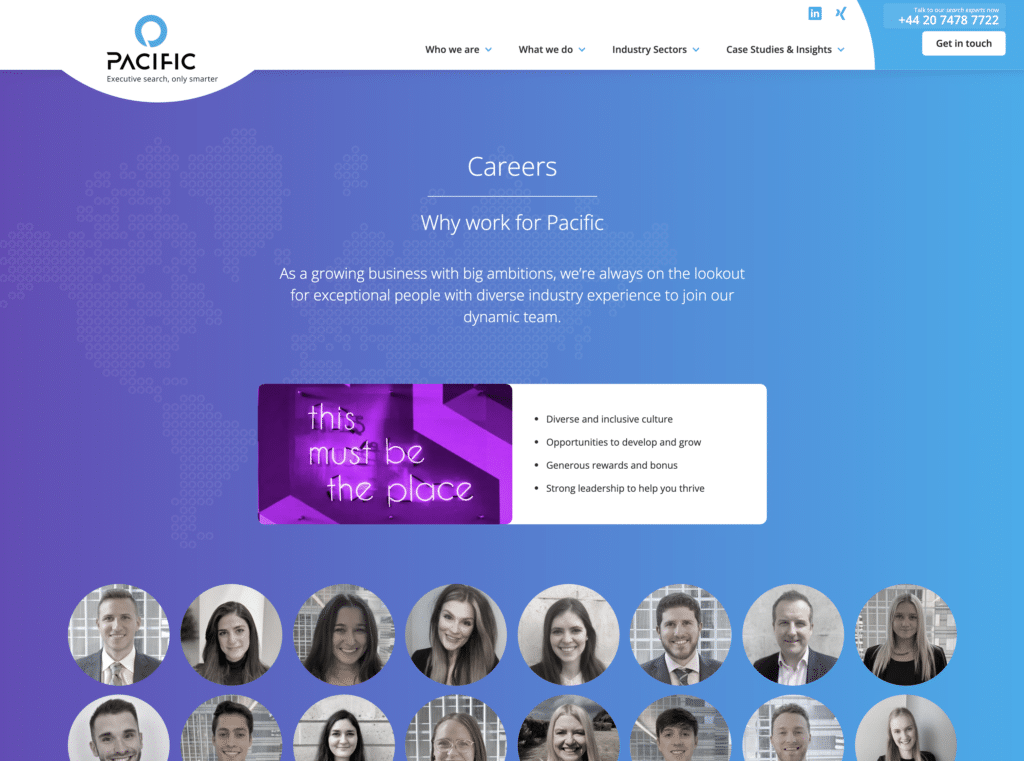 Visit website