Cookson & Zinn website
A global powerhouse of storage solutions, Cookson and Zinn needed a website that reflected their expertise and position as global leaders.
Cookson and Zinn wanted a professional-looking website that reflected their company as global leaders in the production of large industrial storage vessels.
With a large range of storage vessels that are used for many different materials and applications, it was important to make the navigation easy to use and to wording succinct. We determined at an early stage during the design process that we would use the 'use' or as we decided to call it, 'application' for the material as the main navigation method. Due to the bespoke nature of some vessels, we also included a subset for navigating using tank types, for example, vertical or horizontal tanks.
The website was designed using bold colours and shapes to reflect the bespoke nature of the business and to maintain a memorable look for an industry where maximum standout is important.

Cookson and Zinn develop storage containers for several industry sectors with varying specifications. It was important for us to communicate the benefits of each tank to the customers in an easy way. For this, we developed a graphical style for all the 'features' for the tanks. All 'features' have the option to be linked to a resource page allowing Cookson & Zinn to go into more detail for any feature – this proved particularly helpful with some of the more technical features.
We are proud to have successfully delivered and hosted a website that reflects the excellent work that Cookson and Zinn do.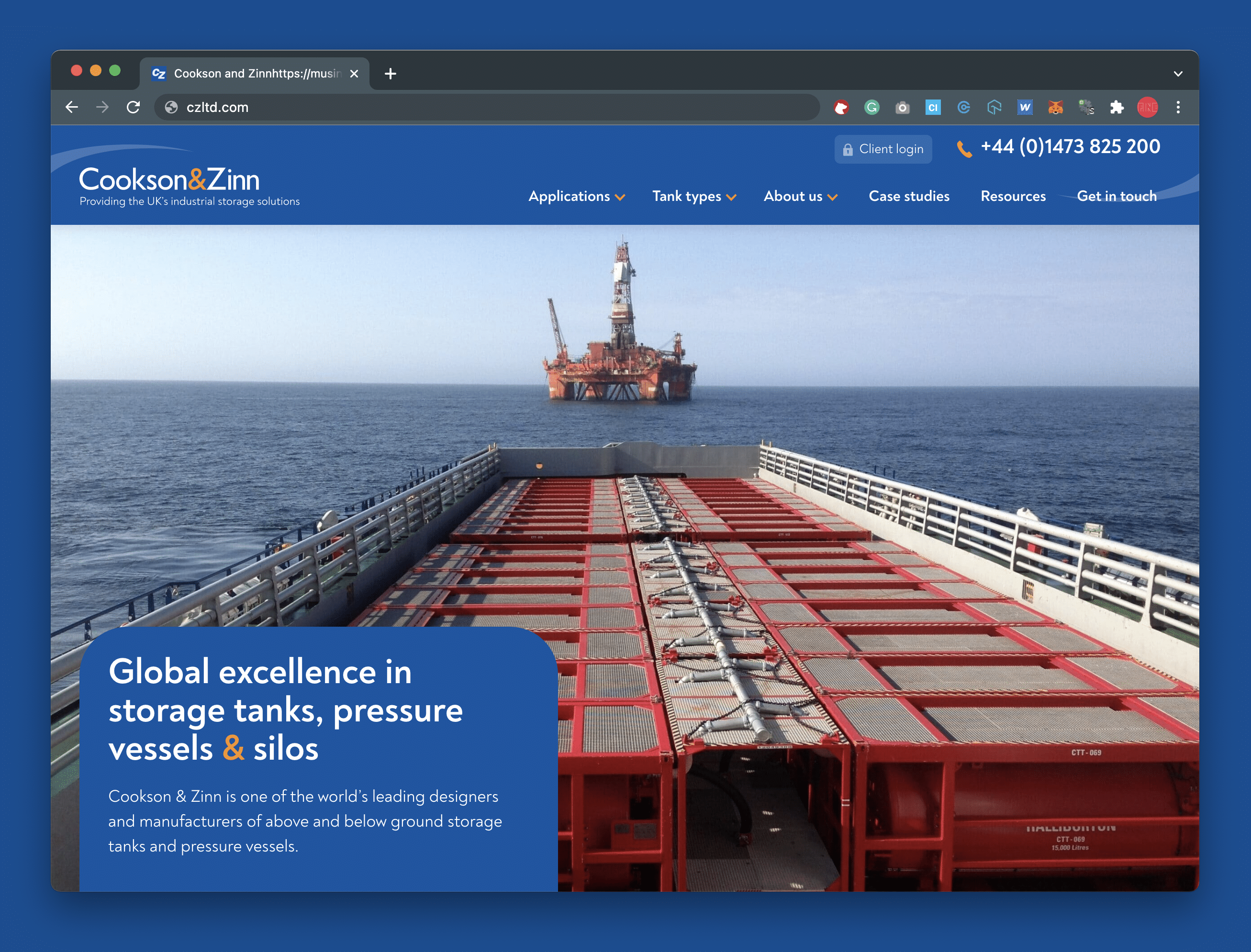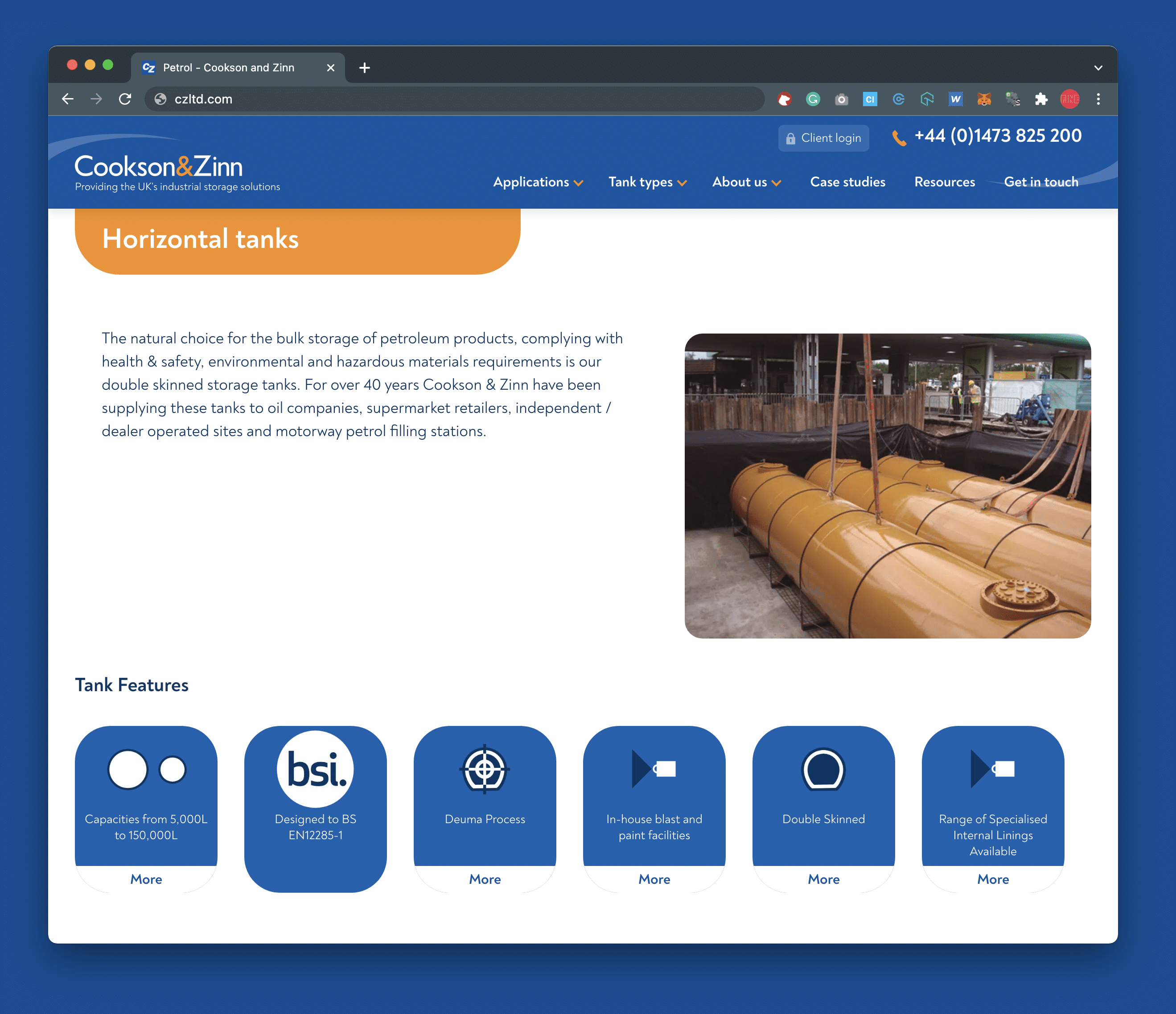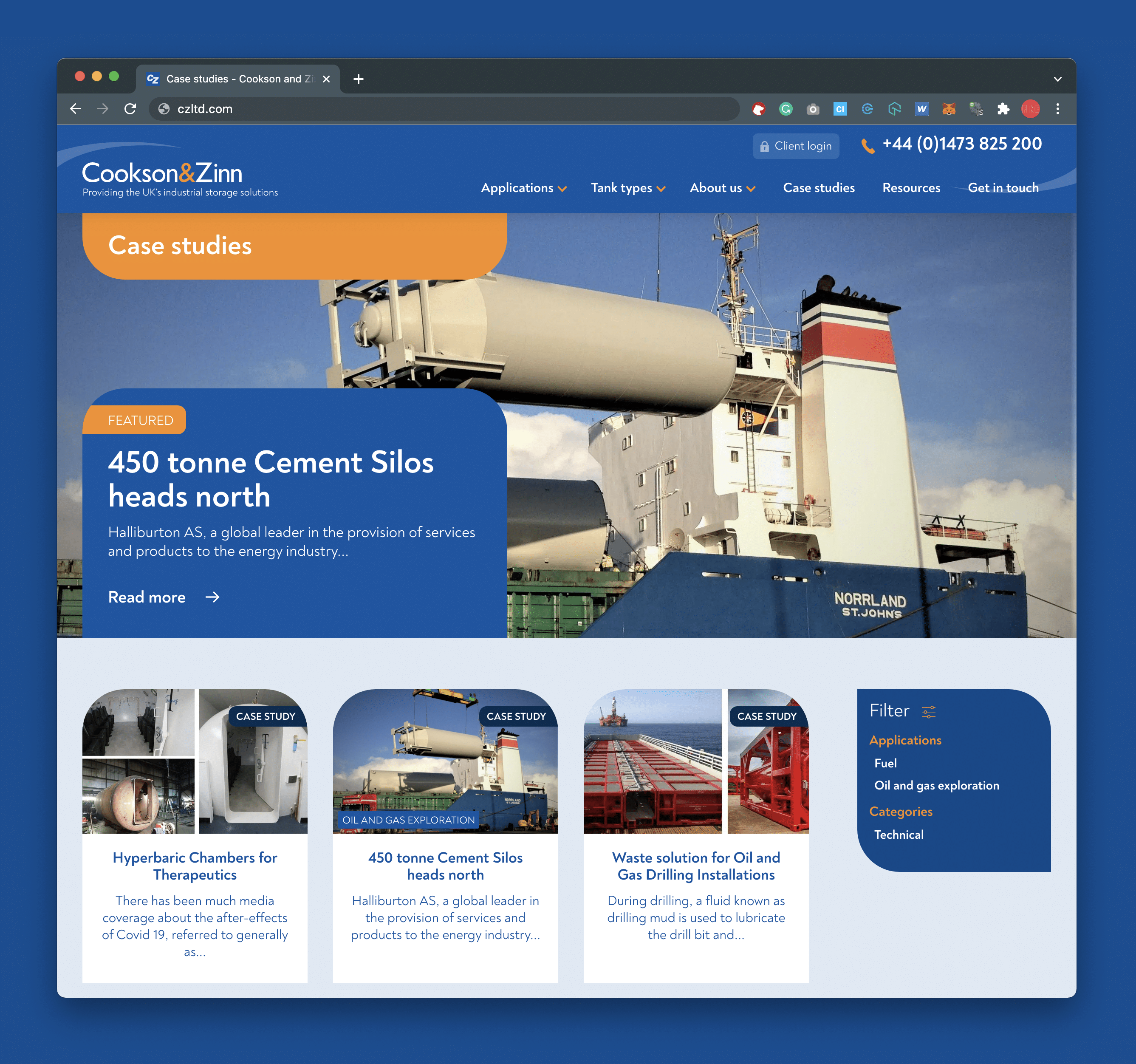 Visit website