The Broads Authority
The Broads Authority is responsible for the conservation, planning and waterways of The Broads National Park, keeping it special for both its visitors and its community.
We were approached by the Broads Authority to design and illustrate posters of their core values to be displayed in the offices, dockyards and information centres around The Broads National Park.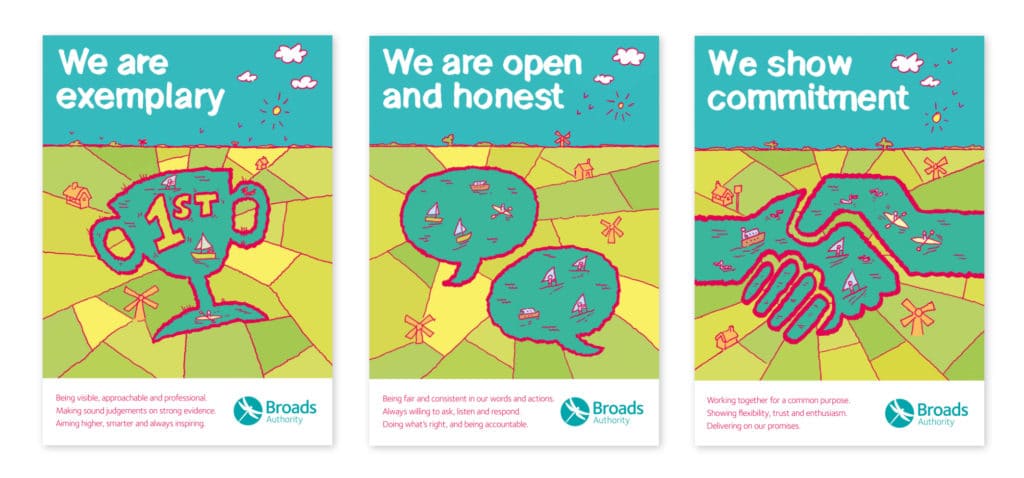 The designs had to be colourful, easy on the eye and engaging enough to be memorable. Ideally, each poster's message should be communicated simply with a single symbol, so all five of the messages could be put onto a single poster if needed.
We commissioned Steve Kirkendall, one of Norwich's best and most creative illustrators to create the set of brand values, and as you can see, the results speak for themselves.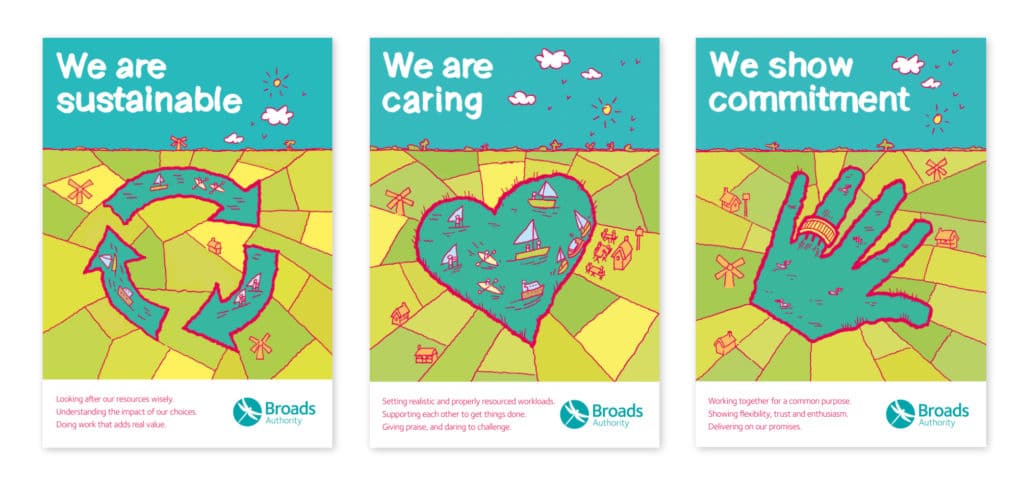 Our posters illustrate the core values as waterway shaped symbols with a lively colour palette and a quick, loose line.
The Broads Authority was delighted with our work and the posters are now brightening the various outposts around The Broads National Park.